Thoroughgood - Virginia Beach Neighborhoods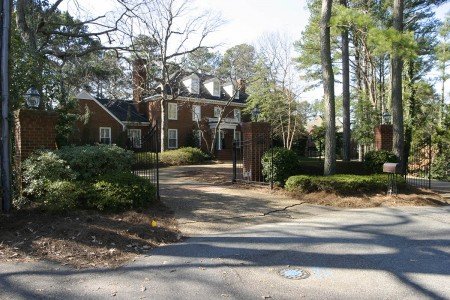 Thoroughgood is one of the most desireable neighborhoods in North Virginia Beach, nestled between Chicks Beach and the Lynnhaven River. It is sought after for its large treed lots, quiet streets, and its diversity. Prices start in the $300,000's for a 1960's brick ranch and extend up to $2,000,000 for a 1.5 acre waterfront home with deep water access. Thoroughgood Elementary is sought after by parents because it is an excellent Virginia Beach school and because it is within safe walking distance of virtually anywhere in the neighborhood. Close to the highways, the beach, and shopping, it is no wonder Thoroughgood is one of the best neighborhoods in Virginia Beach.
I took the photos of Thoroughgood below to give you an idea of what the neighborhood looks like. Enjoy!
The Adam Thoroughgood House
Virginia Beach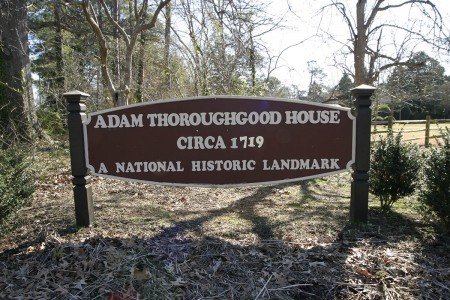 The Adam Thoroughgood House is a National Historic Landmark and is possibly the oldest surviving colonial home in Virginia Beach.
Adam Thoroughgood came to Virginia in the early 1600's as an indentured servant. He was later granted 5,360 acres in what is now the neighborhood of Thoroughgood in Virginia Beach. This was the largest land grant in Virginia to date and contained the current neighborhoods of Thoroughgood, Thoroughgood Colony, Lake Smith Terrace, Gracetown, Thoroughgood Estates, Baylake Pines, Hermitage Townhouses, Bayville Park, Ocean Park, and Church Point Virginia Beach.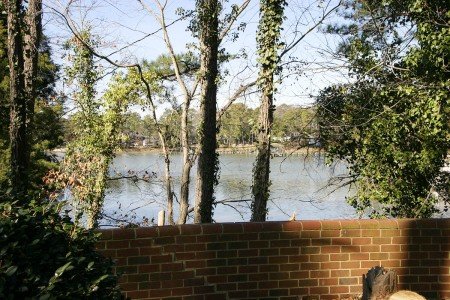 Probably built by one of his grandsons in 1680, the Adam Thoroughgood House was restored in 1957 and is owned by the City of Virginia Beach. The Thoroughgood House is open for guided tours six days a week and conducts several events throughout the year. The Adam Thoroughgood House contains a collection of 17th and 18th century furniture and children will be thrilled by colonial costumes and crafts.
Thoroughgood, Virginia Landmarks Register
"This dwelling illustrates the transition from Virginia's temporary frontier structures of the early 17th century to the more permanent gentry houses of the 18th century. It stands on land obtained in 1636 by Adam Thoroughgood, who came to the colony as an indentured servant and gained prominence as a landowner and Burgess. Constructed about 1680 by a relative of Thoroughgood, the exterior and part of the interior were returned to the original appearance during restoration initiated in 1937 after the Adam Thoroughgood House Foundation acquired the property. The building was listed on the National Register of Historic Places in 1966 and the Virginia Landmarks Register in 1969."
Check out these homes for sale.
Homes for sale in Thoroughgood, Virginia Beach
September 29, 2023
Homes for sale in Thoroughgood, Virginia Beach by Price