Lagomar, One of the Best Neighborhoods in Virginia Beach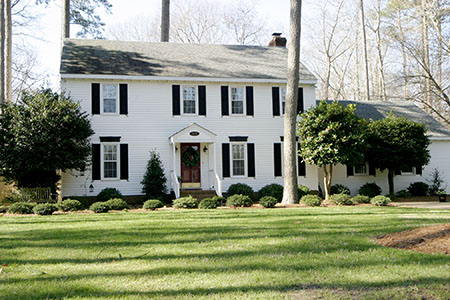 Lagomar is one of the best neighborhoods in Virginia Beach. Quality homes for sale and quiet streets are only the beginning. South Virginia Beach is growing and Lagomar is right in the heart of it all. It is within minutes of Sandbridge Beach, Hells Point Golf Club, and the Red Mill Commons shopping center. Lagomar is in the Kellam High School district, one of the best. Most of the homes for sale in the neighborhood of Lagomar are priced from about $500,000 to $700,000 and are between about 3000 and 4000 square feet.
I took the pictures of Lagomar in the slideshow below to give you a taste of the look and feel for what the homes and streets are like in Lagomar.
<
Lagomar, Virginia Beach Neighborhoods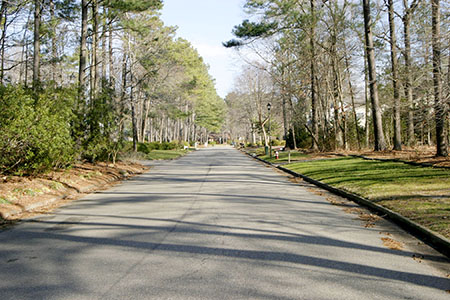 While there is a lot of new construction in the Virginia Beach, it can't match the large lots and mature trees of an established neighborhood like Lagomar. In addition, there is a canal system that runs through the neighborhood connecting waterfront homes to deep water access and Virginia's Back Bay National Wildlife Refuge. Waterfront home owners enjoy the convenience of docking their boat at their home along with all the other benefits associated with waterfront living. None of the other neighborhoods with quality homes for sale in South Virginia Beach currently offer such a feature.
Neighborhood Golf in Lagomar
Hell's Point Golf Club is in Lagomar only minutes from the center of the neighborhood. The Virginia Pilot's reader's poll has voted Hell's Point "The Best of the Beach" for 15 years running and when it opened in 1982, Golf Digest awarded it "One of America's 100 Best New Courses." It is one of Virginia Beach's semi-private golf clubs, offering both private and corporate memberships. If you golf and are looking for a home for sale in a Virginia Beach neighborhood, it doesn't get much more convenient than Lagomar.
Looking for things to do in Virginia Beach close to Lagomar? The Back Bay National Wildlife Refuge offers boating, biking, hiking, kayaking, hunting, fishing, and wildlife tours. Neighborhood residents are within 10 miles of this 9,000 acre refuge making Lagomar an excellent location for those who love the outdoor activities in Virginia Beach.
Shopping near Lagomar, Virginia Beach
The Red Mill Commons shopping center in Virginia Beach is only minutes from Lagomar. Combined with Red Mill Walk right next door, it is the largest outdoor retail center in Virginia Beach offering major retailers like Target, Wal-Mart, and Home Depot to the nearby neighborhoods. Lagomar residents have plenty of shopping opportunities close by.
Lagomar offers fabulous homes for sale, quiet neighborhood streets, good schools, outdoor activities, and excellent shopping. It's no wonder that Lagomar is one of the best neighborhoods in Virginia Beach.
Lagomar is actually divided into two parts. The southern half of the neighborhoods is older and more established. Most of the homes here were built in the the '80s and '90s. The northern half is technically The Back Bay at Lagomar. The homes here have all been built since about 2005. The Back Bay at Lagomar feels very similar to Heritage Park because many of the builders built similar homes in both neighborhoods at about the same time. However, Lagomar and Heritage Park are both in the Kellam High School District. The Back Bay at Lagomar is in Ocean Lakes. I haven't talked to a single parent who, given the choice, would choose Ocean Lakes over Kellam (that doesn't mean there aren't any, it just means there probably aren't many). Regardless, Lagomar is beautiful and should be on the short list of potential neighborhoods if you choose to live in the southern half of Virginia Beach.
Check out the pictures above and the homes for sale below to give you a better idea of whether or not Lagomar is right for you. As always, you won't know for sure until you do your research, pick up your phone to call me, and come to visit and go house hunting!
Check out these homes for sale.
Homes for sale in Lagomar, one of the best neighborhoods in Virginia Beach
October 31, 2020