East Beach, Norfolk Neighborhoods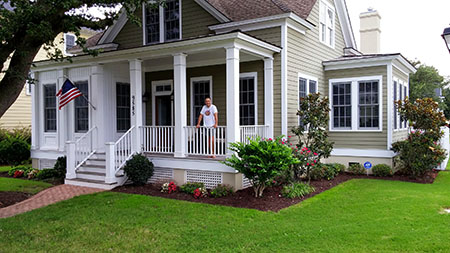 In my humble opinion, East Beach is the most beautiful neighborhood in Hampton Roads. While every neighborhood has its drawbacks, East Beach overcomes hers with attention to detail that only a planned community can provide. East Beach is beautiful because the architecture and landscaping work together to tug at your heart strings (yes, I really said that). While technically in Norfolk, East Beach shares the personality of many Virginia Beach neighborhoods, so it is included here as one of the best neighborhoods in Virginia Beach!
There is no shortage of websites advertising homes for sale in East Beach. The neighborhood website gives a flattering overview (though I think the slideshow of East Beach on this page has more to offer). So rather than repeat what you can find elsewhere, let's talk about whether or not East Beach is right for you. Read More...
Homes for Sale in East Beach
November 29, 2023