Search homes for sale in Croatan
Croatan, One of the Best Neighborhoods in Virginia Beach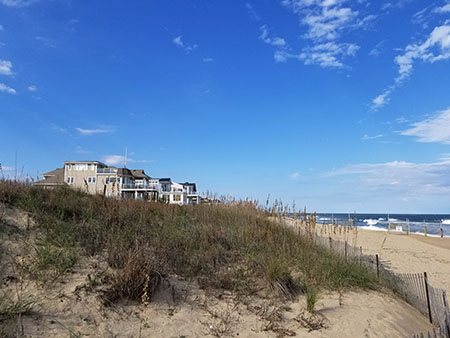 The neighborhood of Croatan is right on the beach, but it is set apart from the hustle and bustle of the boardwalk and it doesn't have the thru traffic of the North End. The entrance is hidden away just south of Rudee Inlet where it opens up into a wonderful neighborhood of three story single family homes within a couple blocks of the beach. There is another section of homes in Croatan on larger lots that are still a short walk or bike to the beach. The municipal parking lot at the south end of the neighborhood has showers and bathrooms, but public parking is tight in the rest of the neighborhood. As a result, there aren't many tourists and that makes the beach here a delight.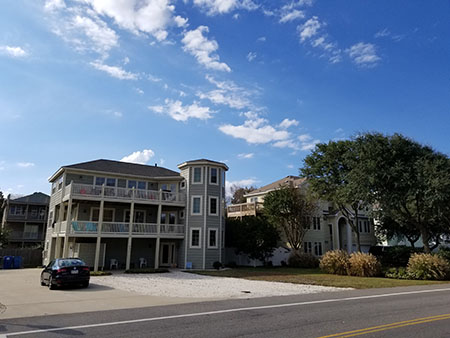 The prices vary by distance from the beach. The homes on the beach in Croatan are the most sought after and therefor the most expensive. A block back still gives you ocean views. Two blocks back you get the most affordable homes yet it is still a short walk to get your feet in the sand. By affordable, I mean $700,000 and not $3,000,000. Many of the homes have elevators because the living areas are on the third floor. You wouldn't want to walk up three flights of stairs after a long day at the beach after all!
Farther back in the neighborhood there are single family homes on larger lots. This is where you find the best of both worlds, beach living and more traditional floor plans. Those looking in this part of Croatan will also many times consider Bay Colony. The homes in Croatan are closer to the beach, but the lots in Bay Colony feel more suburban. Choosing between the two comes down largely to personal preference.
Check out the homes on the market in Croatan below.
Homes for sale in Croatan, one of the best neighborhoods in Virginia Beach
October 24, 2020
$1,350,000
Med. List Price
Homes for sale in Croatan, one of the best neighborhoods in Virginia Beach by Price