Ashville Park, Virginia Beach Neighborhoods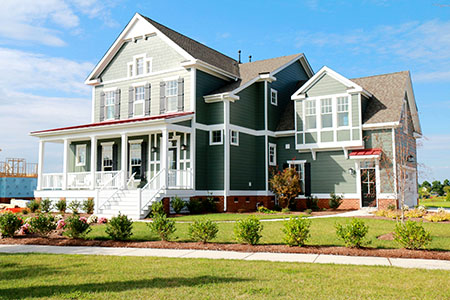 Ashville Park is one of the newest neighborhoods in Virginia Beach, as well as one of the largest. To see where Ashville Park is situated, check out the map of the best neighborhoods in Virignia Beach or click the map button above. The homes are pricey in Ashville Park, but with the new homes come open floor plans and a beautiful neighborhood. Ashville Park is one of the few neighborhoods in southern Virginia Beach to have a neighborhood pool. It hasn't been built yet, but it is through the planning stages and they are just waiting to break ground. There are also miles of walking trails around the perimeter. Aside from the great homes and the beauty, Ashville Park is only about 5 minutes south of all the shopping you need at Landstown Commons Shopping Center. If you go out the back entrance of the neighborhood, Sandbridge Beach is only about 5 minutes to the west.
I took the pictures of Ashville Park in the slideshow below to give you a taste of the look and feel for what the homes and streets are like in Ashville Park.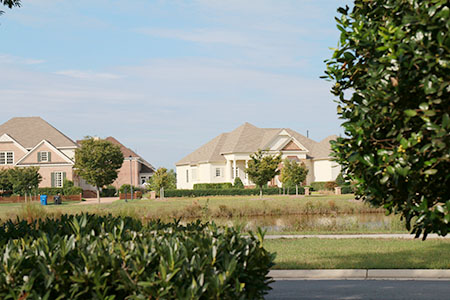 There are lots of options when it comes to buying a new home in Virginia Beach. Choosing between the neighborhoods in the north vs. the south can be challenging at first, but after checking out the neighborhoods and doing a little house hunting, most buyers gravitate to one or the other. Ashville Park is likely to be on your short list if you are in the $400,000 to $600,000 price range.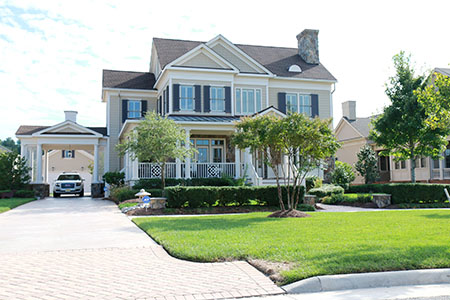 When shopping for new construction, always remember that the Realtor at the model, "the site agent," works for the builder. You will rarely, if ever, hear anything but positive attributes about their neighborhood. And that's what you would expect. But if you want someone to help in finding you the right neighborhood, you might want to give me a call. If Ashville Park is a perfect fit for you, great. If not, you might need me to bring you down to earth after looking at all the beautiful new homes! Also, always remember that the site agent that helps you negotiate a contract works for the builder. The builder pays the same commissions at closing if you use his agent or your own Realtor. It doesn't cost you anything to have your own representation and it can save you thousands of dollars. Something to think about.
Check out the pictures above and the homes for sale below to give you a better idea of whether or not Ashville Park is right for you. As always, you won't know for sure until you do your research, pick up your phone to call me, and come to visit and go house hunting!
Check out these homes for sale.
Current Ashville Park Homes for Sale
September 29, 2023